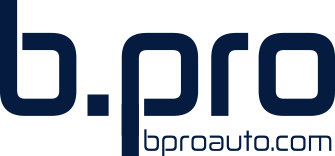 The b.pro brand has been designed to combine two key elements…
QUALITY and VALUE.
With a heritage of collaborating with some of the biggest names in the automotive industry b.pro have utilised their expertise and unique know-how in the conception and development of a range of premium quality car parts.
Our mission is to develop high quality products using the very best technologies. Our products are designed to last, they meet the highest criteria in terms of reliability and durability which is why all our products are supplied with a 3 year warranty.
SAFETY IS OUR UPMOST PRIORITY:
We focus on offering ultra-reliable products that meet the strictest European and International standards.
PRODUCT QUALITY
Our teams are constantly looking for the best materials and innovative manufacturing processes to offer you optimal performance and comfort.
MAKING FITMENT EASY
Whether you are a professional or a beginner installing car parts, b.pro provide all the additional items required (screws etc) in each box. You can also download easy to understand fitting instructions via this website.